Guaranteed Fast, Effective,
All Natural Pain Relief
ReliefMD uses a revolutionary new approach to extract living nutrients from plants and nuts in order to deliver a 100% pure formula of botanical oils (from nature herself) to feed our body the nutrients it needs to help fight the causes of pain.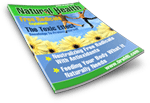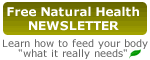 Medicines, for so many years, have always pushed for science to deliver a more efficient and better prescription drug to help solve the problem of an inadequate pain reliever. But the whole time, the solution has been right under our nose, and for some of us in the world, in our own back yard...
ReliefMD uses all natural oils of almond, eucalyptus, peppermint, wintergreen, camphor, spearmint, and olive to deliver a fast and effective way to relieve pain at the spot of concentration. This topical application of pure ingredients will penetrate deeply and focus on the cause of pain without having to breakdown the chemicals that prescription pain relievers contain.
Immediate Pain Relief Means
Getting Your Life Back

One out of every three adults suffers from chronic joint arthritis or similar symptoms, which causes many to live their lives based upon the level of pain that they can bare. Living life this way usually means ignoring the pain which makes things worse and begins delivering more pain. ReliefMD gives you the relief you need to continue life the way you chose without the stress of causing more damage.

Used the Relief when I played golf (one time) I was amazed with just one use how I felt.
Ed Wilson
This testimonial is genuine and has not been changed for grammar, punctuation or spelling and should not be construed as the typical experiences of our customers.
Read more glowing
pain relief testimonials
What ReliefMD is Truly Offering
A safe, all natural approach to relieving pain

A Much Better Alternative to Tylenol with codeine

Superior relief to over-the-counter or prescription drugs

Relief from sprains, strains, and headaches

Relief of insect stings, bites and burns

100% Satisfaction Guarantee

The Proof is in the Ingredients that
Mother Nature Provided
Spearmint Oil is generally used in pain relief for its anti-inflammatory and anti-spasmodic properties, and in skin care, it is used as an anti-bacterial and anti-fungal. In recent tests, spearmint oil has been used in cancer therapy because it contains two active ingredients (Perillyl Alcohol and Carvone) that exhibit anti-tumor activity.
Peppermint Oil, too, is often used as an antifungal and anti-fungal. For medicinal uses, peppermint oil has been used as an analgesic, a tonic, and an antispasmodic. When combined with eucalyptus oil, the two are well-known for their positive efficacy to treat headaches and relieve pains.
Eucalyptus Oil is possibly the most highly effective oil for pain relief because it stimulates the blood flow which directs more healthy oxygen to the brain and to the point of application. The healthy oxygen is then used by your body to heal any abnormalities. This stimulation combined with the oil's analgesic, antispasmodic, and sedative properties can help ease muscle tension, headaches, and other aches and pains.
Wintergreen Oil is accepted by the U.S Food and Drug Administration as an over-the-counter external analgesic, primarily used for muscular and joint problems such as arthritis. This essential oil is interchangeable with Sweet Birch Oil and contains up to 98% of Methyl Salicylate (100% pure wintergreen is not stable so this ingredient is the synthetic Methyl Salicylate), which is commercially referred to as a natural Aspirin. Either of the oils will still contain all of the same analgesic and anti-inflammatory properties needed to help ease aches and pains.
Camphor Oil is an agent that helps ease bruises, inflammation, and joint pains. Camphor oil is also considered to help improve immune functions and act as a nasal decongestant. In conjunction with other oils, it can help deliver a fast and efficient feeling of muscle and mental relaxation.
Olive Oil is believed to contribute positively towards arterial elasticity, and elasticity of the arterial walls can reduce vascular stress which could help prevent heart attacks and strokes. Olive oils have also been used to cleanse wounds, nourish and moisturize skin, and as a painkiller.
Almond Oil is used in skin care because it acts as an emollient (softening and soothing the skin), as a remedy for dry skin conditions, and as a relief for irritation, inflammation, and itching. These excellent emollient properties help the skin to balance its loss and absorption of moisture. Almond oil is also used in the medical field to help treat various forms of dermatitis.
But My Doctor Prescribed a Drug that Already Does All of These Things

Prescription drugs do help in treating your symptoms of aches and pains, but they are still drugs which in itself is the problem. By keeping your body pure, your body can focus on healing without having to first process chemicals, which are sliced and diced by the enzymes in your stomach, leaving very little of the effective ingredients still in tact. This breakdown of chemicals usually leads to a build up of toxins in the liver and essentially can begin poisoning your body over time--recent news headlines prove it.
ReliefMD uses a revolutionary new approach, dedicated to matching and combining the different properties of these oils into a single formula for superior pain relief. And to top it off, ReliefMD is NOT PETROLEUM based. This formula is the most unique combination of plant and nut extracts to give you an effective way to relieve pain.
Best of all, ReliefMD goes on topically, is easy to use, and works FAST!